Burner Services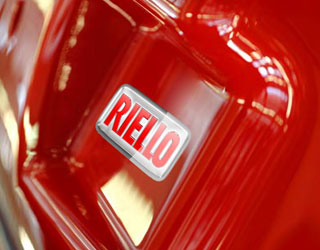 Riello Burner Service

We offer the most thorough Burner Service in Malaysia. You will receive an informative service report. Our service technicians will oversee the burner and also a wide variety of the plant such as the dryer, feed end boxes, filter bags and ducting.

Process Burners & Controls on:
Baking & Food Processing
Textile Drying
Paint Drying
Heat Treatment Furnaces
Metal Pre-Treatment
Coating & Laminating
Ceramic Drying
Aluminium Smelting>
Industrial Ovens
Boilers & Space Heaters

We aspire to gain complete customer satisfaction. We achieve this by building professional relations with the customer, offering great value for services and breakdowns at the highest quality. We also provide after-care service. We want to know how you are getting on with the plant after the service, if you have any queries on any matter or on the report that you receive do not hesitate to give us a call, we are here to help! Our engineers can describe and explain their findings and also give verbal recommendations and suggestions.

Burners Spare and Parts

We supply a wide range of different spares for Riello burner. We are also able to provide a full installation service in addition to parts and spares.

Sales, Service and Support

Should you require parts for a burner that is not detailed on this website, please feel free to contact us. We will be more than happy to assist you, whatever your requirements.